21 Sep

Pacifica Tower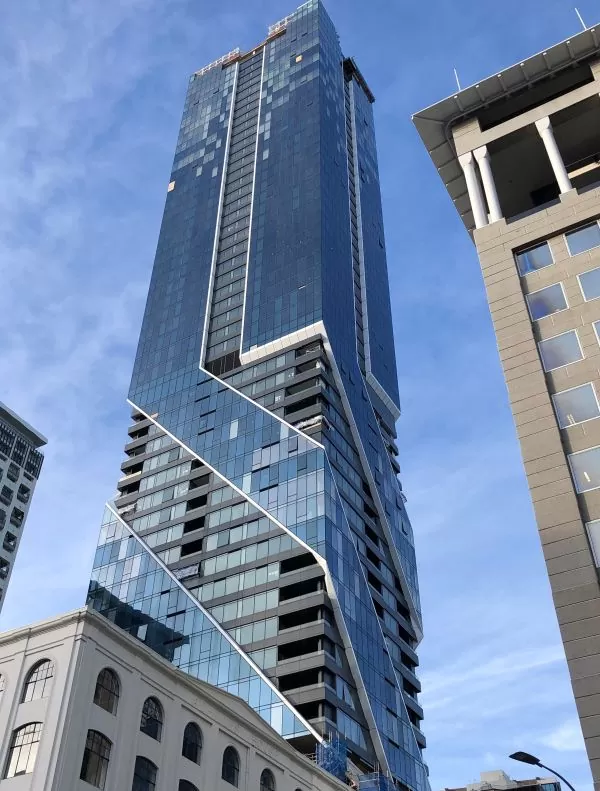 Date: October 2018 – May 2020

Client: Hengyi Pacific

Structural Designer: BGT
Main Contractor: Icon Co
Rising 178 metres/57 floors high, The Pacifica features boutique commercial space, a high-end restaurant, shops at street level and facilities including residents' lounges and a lap pool, sauna, steam room, spa, gym, media room, library and barbecue terrace. The 273 residential apartments are envisaged to be "the envy of many and the joy of few".
BBR Contech worked with fellow BBR Network member SRG Global to deliver the project. Their role was to work with main contractor Icon Co to design, procure and install 55 post-tensioned floors in the complex, with the first to seventh floors spanning 1,000m2 each and the 8th to 55th floors 600m2. It employed a full-time crew of three to five on-site throughout the project, which largely reflected the tight delivery timeframe as well as the central CBD location, the tight working environment, the amount of activity going on at the same time and the minimal space available for storage and loading.
For the first time in New Zealand, the team used a full-perimeter jump-form, encompassing all vertical tower elements. Electric jacks were used for climbing, and the floors and post-tensioning installation works were constructed within perimeter screens hung from the jump-form. Post-tensioning was also used as part of the lateral load resisting system, with multi-strand tendons tensioned to 50% of their capacity to enable building flexibility in an earthquake.